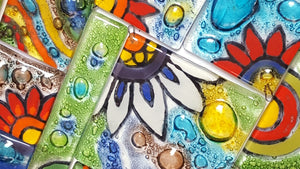 Recycled Glass Jewelry
All our exclusive beads are handcrafted from recycled window glass. The glass is inspected, cut, polished and fused in a kiln. It is like magic!! The colors become vibrant and bubbly. Each bead is a one of a kind designs for unique jewelry. 
Learn more about the glass...
We Love Color!
We are a small  Glass Jewelry studio in Melrose, MA. We love the sustainability and liquid organic look of our handcrafted beads. We have a passion for arts and crafts and we are delighted to create unique designs.
Sustainable Eco-Friendly Jewelry at its finest!
More about us...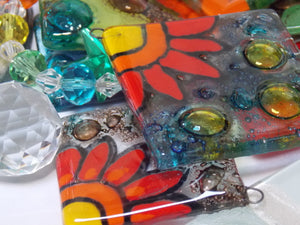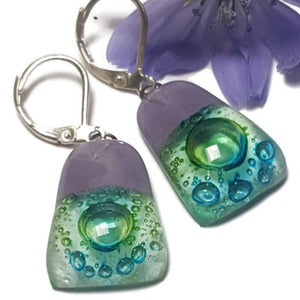 Fused Glass dangle Earring. Lilac and Green Handmade Drop Earrings. PLEASE CHOOSE HOOK WIRE